AIPTGROUP Company is one of the leading technology companies in Vietnam, specializes in providing products and technology solutions that are advanced and appropriate in order to maximize the work efficiency, bring great value to customers.
AIPT provides innovative technology products and solutions that bring great value to customers. Thanks to the difference in business strategy, from the very first days of establishment, the Company has been the exclusive distributor of technology products of major manufacturers in the world
International Name:
VIETNAM AIPT JOINT STOCK COMPANY
Abbreviation Name:
AIPTVN., JSC
Company Logo and Slogan: AIPT-YOUR SOLUTION
CORE VALUES
AIPT is built on the foundation of the operator
"CONSCIENTIOUSNESS – MORALS – CREDIBILITY – FAIRNESS – QUALITY".
AIPT's member always takes the core values of the Company as a guideline in all employment actions and strictly follows those values.
AIPT – YOUR SOLUTION
The company operates on the capacity and management ability of experienced staffs, with access to modern technology from advanced countries. We are committed to providing customers with high quality equipments and professional technical support services. The goal of the whole Company is:
Provide customers with synchronous solutions with the most modern equipments and technologies, suitable for each specific job need at all levels.
Provide the most perfect before and after sales services, building a long-term reputation in the domestic and foreign markets.
Become a leading trusted partner of all customers.
Stay ahead, connect customers with global advancements.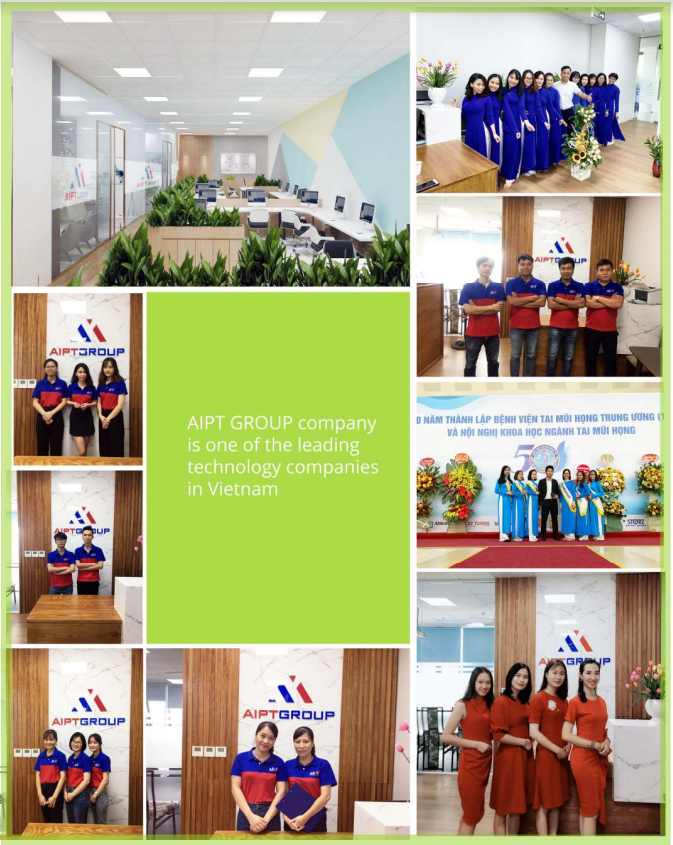 Contact Information:
Adress: No.86, 3.6 Str. Gamuda Gardens, Tran Phu, Hoang Mai, Hanoi, Vietnam
Office: No.10, 3rd Floor, CT2B Gelexia Riverside, 885 Tam Trinh, Hoang Mai, Ha Noi
Tel: 024.6666.5646 – 024.6666.6013
Web: www.aiptgroup.com       Mail: [email protected]